Kevin,
Hello and good day! What a fabulous performance. Golden Years ALC, residents/staff, along with myself & husband truly enjoyed same, especially Steve (at it was a surprise performance). You are phenomenal. I Thank You from the bottom of my heart for your patience while we were experiencing IT issues. A trial run was executed on Tuesday and all went well. However, the show went on, as your patience and kindness afforded all a wonderful time. I will submit payment immediately. Wishing you a blessed day! On a last note, I would love to book for a Christmas performance via zoom. Please advise.
Warmest Regards,
Nicole M. Adams, RN
Administrator/Owner of Golden Years ALC
UNSOLICITED EMAIL: "Kevin, thank you again for your amazing performance. You attracted the largest crowd that we have ever had here at The Atrium and everyone wants you back again soon." Haley Bayen – Benchmark Senior Living Activities Director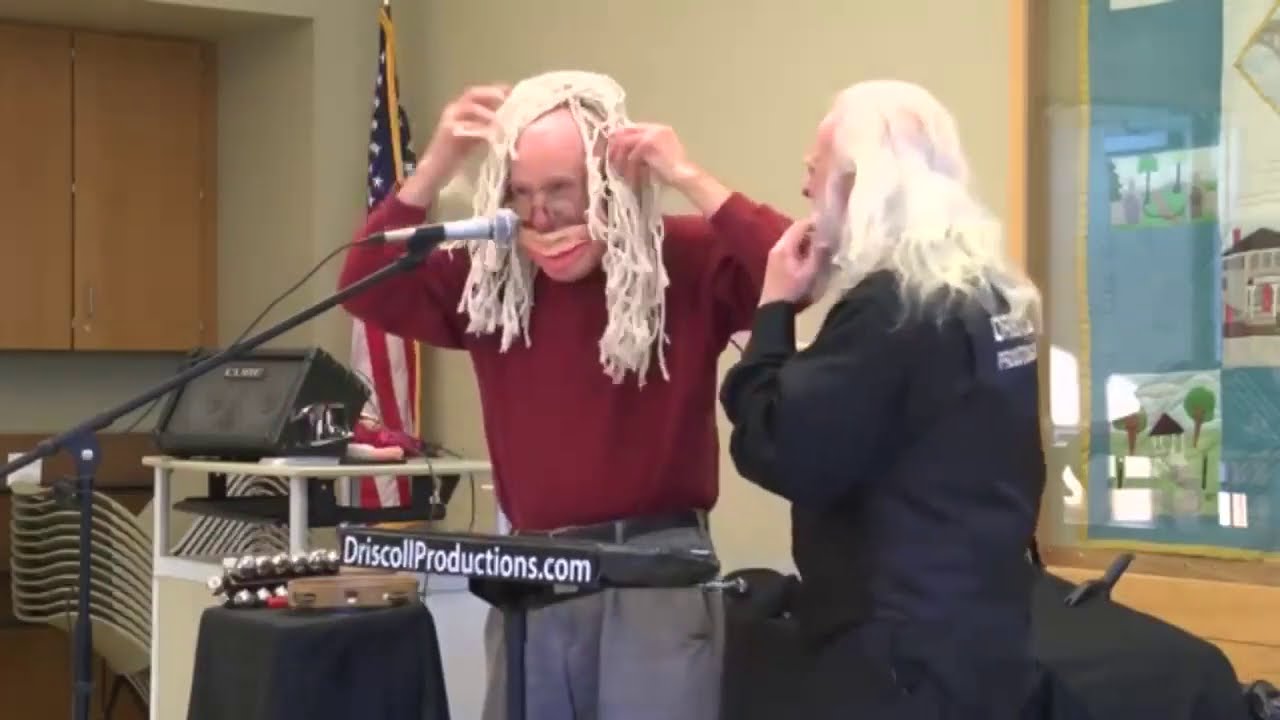 ABOVE: One minute of excerpts from the Shrewsbury Memory Café that was recorded by their local Cable company: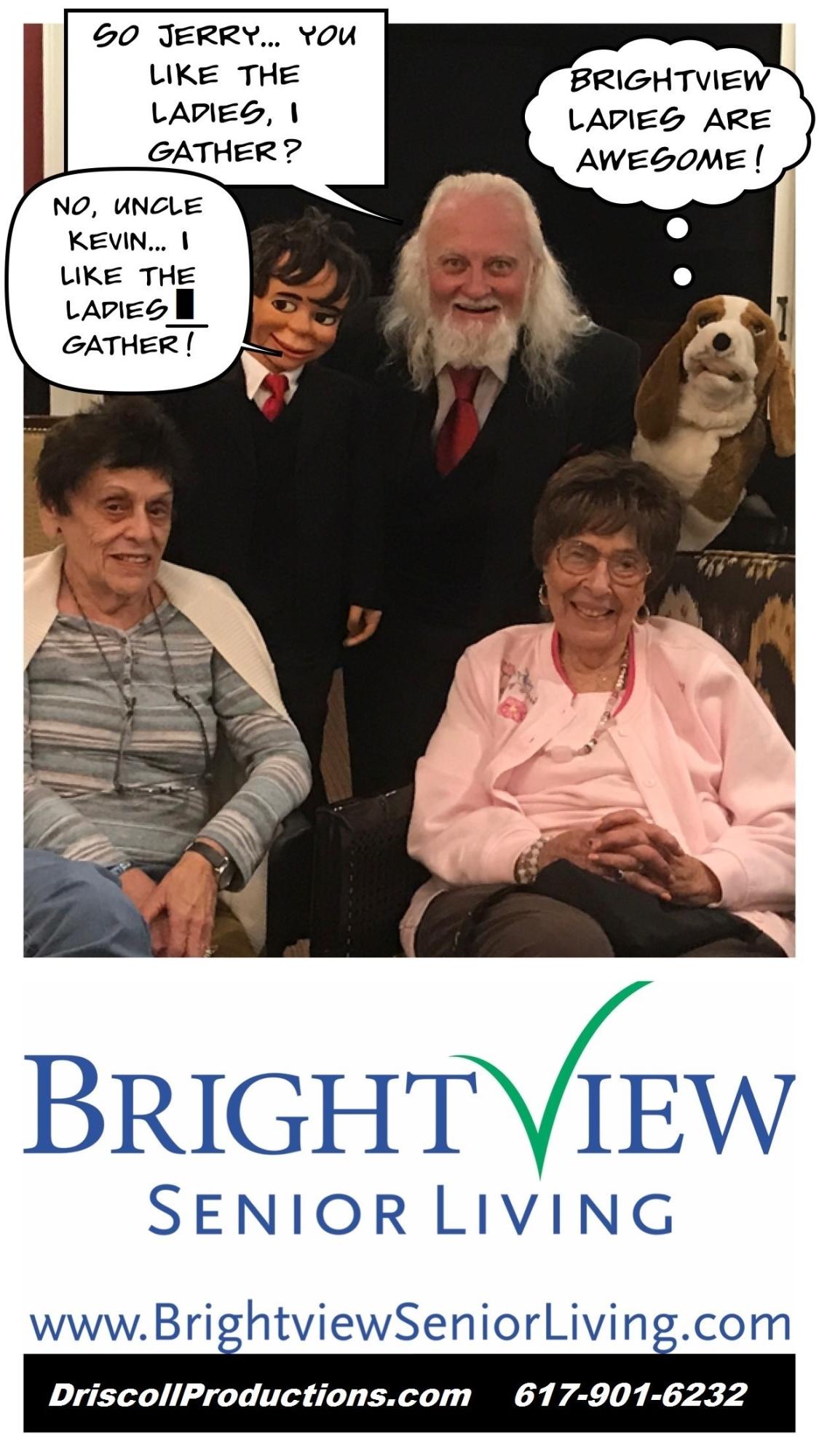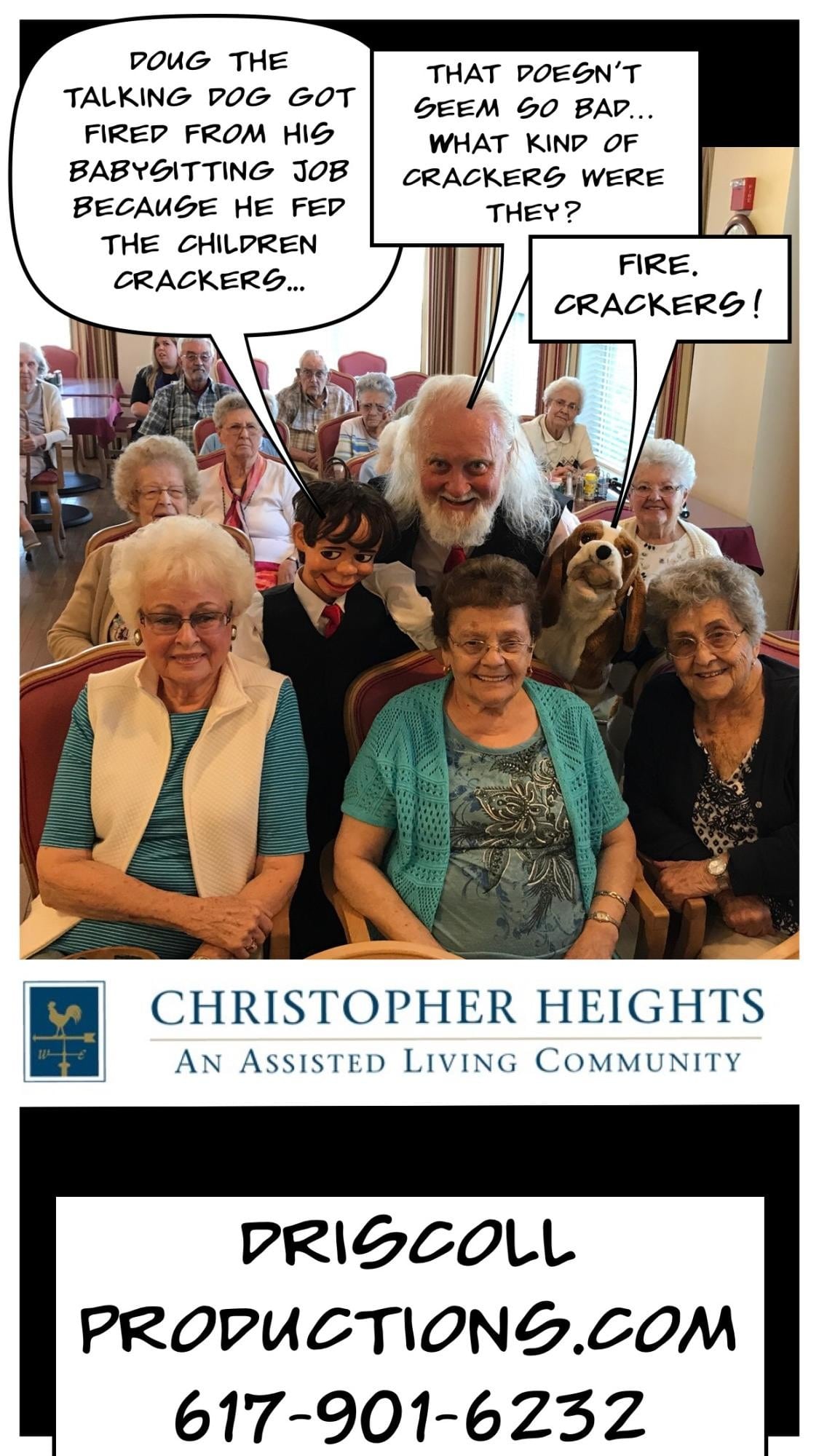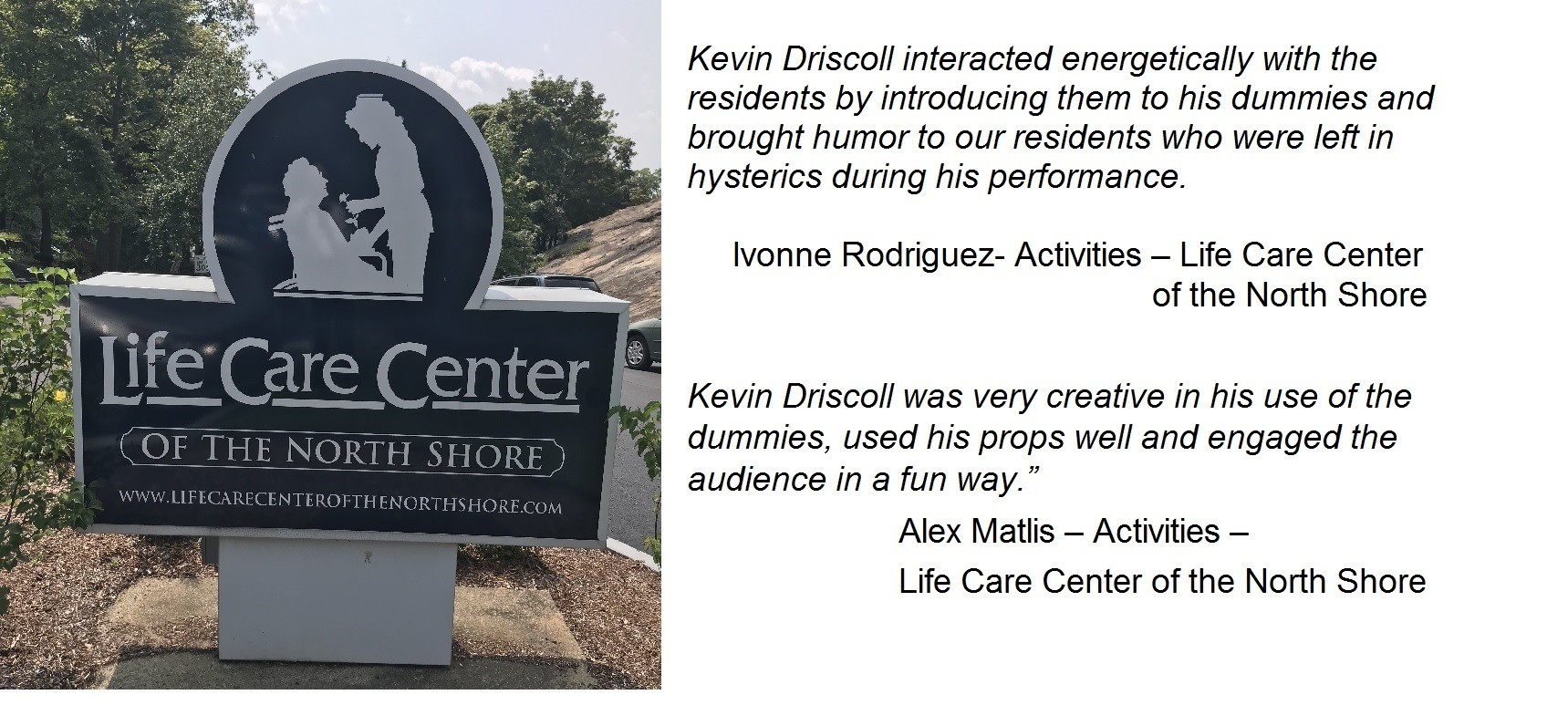 Haley Bayen, former enrichment life director for The Atrium at Drum Hill, a benchmark memory care community in North Chelmsford, claims that Kevin helps those with Alzheimer's and dementia recall cherished memories of watching the likes of Lamb Chop and Edgar Bergen on The Ed Sullivan Show.
"Our residents grew up watching ventriloquists on television, but, because of dementia, they may not remember. By helping them recall these cherished memories, we are keeping them connected to an important period in their lives and helping to improve their overall memory," said Bayen.
"I'm amazed how every single time I bring out my Charlie McCarthy replica puppet, seniors recognize him and call out his name," said Driscoll, who has performed throughout New England, including at Foxwoods, Encore Boston, Gillette Stadium and the Boston Convention Center. For me it doesn't get much better than being able to bring joy to children and seniors while combining three of my passions — music, ventriloquism and education."