You can choose from our musical duo, trio, or quartet depending on your budget, requirements, and musical preferences. We can play almost any type of music. We typically provide quiet background jazz so you can still talk with your guests. However; with our electric guitarist, we were also the band selected to provide dance music for the young crowd at the Thirst Boston Gala at the Fairmont Copley Plaza.
Unsolicited email from above: Fabulous, simply fabulous...you were perfect! Thank you so much for your outstanding performance. From the great vocals, orchestration and instrumental accompaniments, to the very wide variety of uplifting tunes, we enjoyed every beat!
....all appreciated your tender gentleness with Dad...
You were a perfect pairing to a happy yet sentimental celebration.
Wishing you only the very best always from, -Marcy, Aimee and Chandra
Special thanks to Berklee Brass Professors Angel Subero and Philip Grenadier (far left and far right above). Following our Dixieland style marching entrance with "When the Saints Go Marching In", our Driscoll Productions Brass Band concert of patriotic music honored the 100th birthday of a Boston area Marine veteran. Our requested encore included "The Marine's Hymn".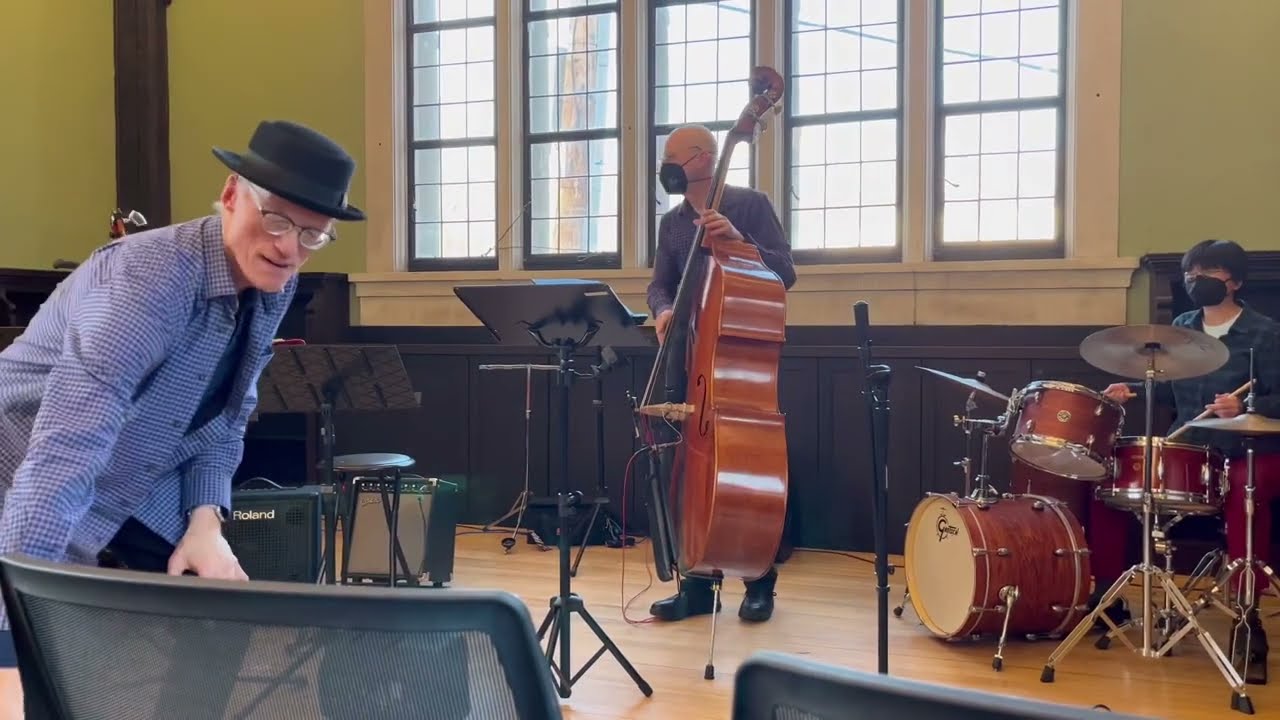 ABOVE: Composer and Berklee grad Kevin Driscoll premiered his "Corona Virus Blues" composition with a live band at the Weston Art & Innovation Center in Weston, Massachusetts. Special thanks to Dr. Elaine Woo on keyboards/vocals, Miki Matsuki on drums; Jon Dreyer on bass; and Weston AIC host Chris Wells on vocals and guitar. Their sight reading with no rehearsal was sincerely appreciated. Also thanks to James Merenda who joined the band on sax for Driscoll's "Omicron Blues" premier (not shown in the above video). iPhone 13 video by Kevin Driscoll.
And finally, my 1972 Berklee College of Music jingle that helped launch Driscoll Productions. Special thanks to the American Chamber of Commerce Executives in Washington, D.C. for the National Award. I'll never forget the Berklee professors and student musicians who helped me record my first jingle in Joe Hofstetter's Berklee basement studio at 1140 Boylston Street. Before Mick Jagger started selling his songs for commercials, Driscoll Productions had our original music commercials on the air in six states.